The USA keeps using North Korea as the bogey man, but the really dangerous bogey man is Israel. The International Community opened Pandora's Box and now they have put the whole World in danger of a nuclear Armageddon.
altahrir, news of Islam, Muslims, Arab Spring and special Palestine
By Alan Hart           ©             (Source / 21.02.2016)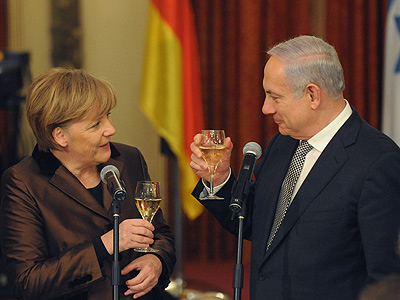 My headline is a response to recent comments made by German Chancellor Angela Merkel at a joint press conference in Berlin with Israeli Prime Minister Benjamin Netanyahu and the decision of the Cameron government in the UK to make boycotting goods from "Israeli settlements in the occupied West Bank" by publicly-funded bodies including local councils and universities a criminal offence.
Much to the delight of Netanyahu who has rejected a French initiative to convene a regional conference to try to get a peace process going, Merkel said,
View original post 1,320 more words